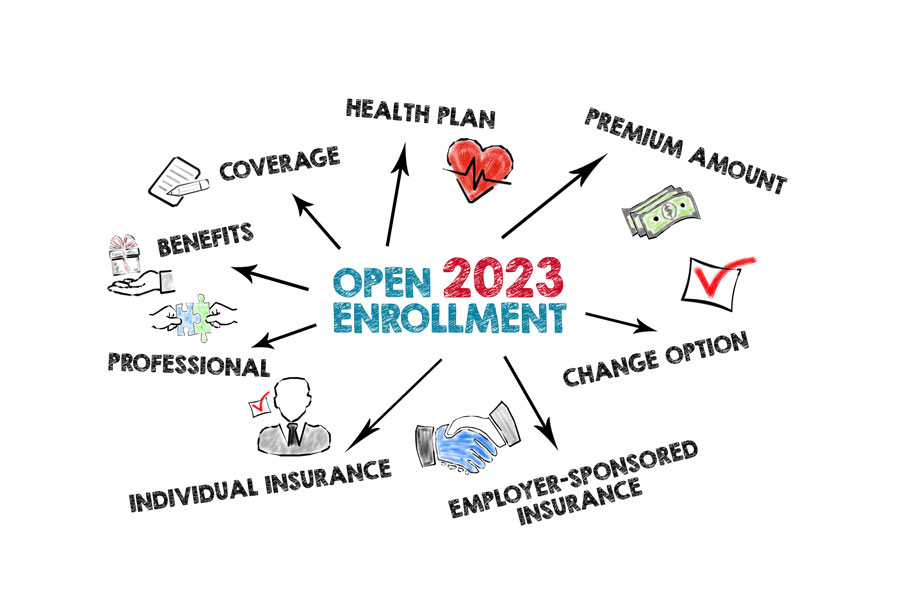 Don't Miss Open Enrollment for Medicare 2023
November 14, 2022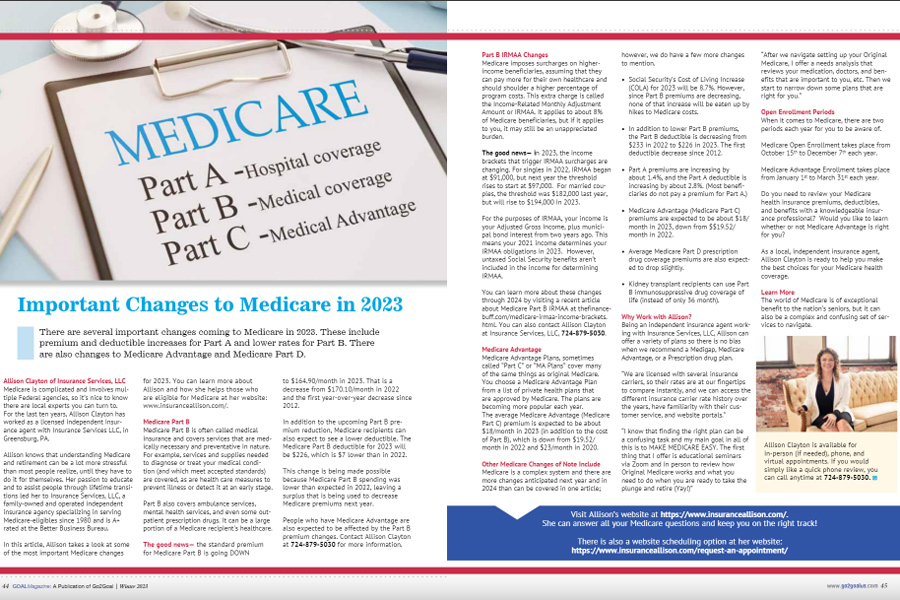 Important Changes to Medicare in 2023
May 17, 2023
Where Can You Find Out What Medicare Covers, and What it Doesn't?
Medicare provides health coverage services to over 64 million adults in the US.
That makes Medicare one of the largest health care providers, but like all health insurance, it can be complicated to know what options are right for you.
Do you go with Original Medicare or Medicare Advantage? Is Medicare drug coverage for you, and do you need supplemental (Medigap) insurance or extra benefits?
If you're looking for information online, there is an official government handbook, and you can download it from the following link: U.S. Medicare Handbook.
For the average person, this helpful handbook can be a bit daunting. Though well-organized, the government manual comes in at 128 pages, as long as some novels! Few people have time to read through the 32 pages devoted to "finding out if Medicare covers your test, item, or service," or the 14 pages on "Medicare Advantage Plans & other options."
Yes, there is an index that goes from aortic aneurysm to X-rays, but what you need to know is whether the drugs you take regularly are covered, if you can get your flu shot for free, and whether the outpatient surgery you need will be covered by the Medicare options you've chosen.
How do you navigate premiums and deductibles, coinsurance and copayments? When you have questions like these, that's where an experienced insurance agent can help.
To learn more, contact Allison by calling 724-879-5030, or visit our Contact Us page today.
Medicare Isn't Your Job, It's Your Benefits
When it comes down to it, understanding the complexities of Medicare is almost a full-time job. At 65, you may be thinking about retirement, more travel, or even turning a hobby into a late-life career change. The one thing you haven't been looking forward to is becoming a health coverage expert.
That's where a local, experienced insurance agent serving your community can be of tremendous help. It's not just that they have training in the complexities of Medicare, they also have years of experience working in your community, helping people just like you transition from employer provided health insurance or Obamacare to Medicare. They've seen what works best for people in situations just like yours, and they can bring that knowledge to your benefit.
And that's what Medicare is all about, your healthcare benefits once you turn 65. An experienced agent can help you get the most out of those benefits.
To learn more, contact Allison Clayton with Insurance Services, LLC at 724-879-5030, or visit our Contact Us page today.
What Medicare Doesn't Cover
One key reason to consult an experienced insurance agent is that traditional Medicare can leave some large gaps in your health-care coverage.
The original parts of Medicare, Part A and Part B, provide significant benefits. Part A is hospitalization insurance and helps pay for in-hospital stays, skilled nursing, surgery, hospice care, and some home health care. Part B covers doctor visits, outpatient care, preventative services, and medical supplies.
While all that sounds great, what Medicare doesn't cover includes:
Prescription Drugs
Long-Term Care
Deductibles and Co-Pays
Dental Care
Routine Vision Care
Hearing Aids
Medical Care Overseas

If a trip to Italy has always been your dream, or you simply rely on some expensive medications to keep you feeling well, then you need more than original Medicare has to offer.

If medication is your concern, then you need to learn about Medicare Part D. Part D is offered to everyone who qualifies for Medicare and is provided through approved insurance companies. Costs and plan coverage varies from company to company.

Medicare Advantage Plans offer another way to get coverage, starting with benefits from Medicare Part A and B, but they also offer more comprehensive coverage, with plans that include:

Health Maintenance Organizations (HMO)
Preferred Provider Organizations (PPO)
Private Fee-for-Service (PFFS)
Special Needs Plans (SNPs)

These more comprehensive services are where you'll find coverage for vision and dental care, hearing aids, health-care overseas, and more.

With a little help from an experienced agent, you'll find the right Medicare Advantage plan to meet your specific needs, depending on your medical conditions and financial situation.

The right Medicare Advantage plan can offer you more benefits and lower your premiums.

Medicare Changes in 2023

Next year will see some of the most significant changes to the Medicare landscape than has been seen for decades.

These include premium and deductible increases for Part A and lower rates for Part B. There are also changes to Medicare Advantage and Medicare Part D.

To learn more, read our recent article that answers the question "Are Medicare Benefits Changing in 2023?"

Learn More

The world of Medicare is of exceptional benefit to the nation's seniors, but it can also be a complex and confusing set of services to navigate.

To learn more, please contact Allison Clayton with Insurance Services, LLC at 724-879-5030, or visit our Contact Us page today. We look forward to answering your Medicare questions and serving your health insurance needs.

Disclaimer

Not connected with or endorsed by the United States government or the federal Medicare program. The official US government website for Medicare is www.medicare.gov. We do not offer every plan available in your area. Any information we provide is limited to those plans we do offer in your area. Please contact Medicare.gov or 1-800-MEDICARE to get information on all of your options.