Need a Medicare supplement quote?
Ask me right now!
Need a Medicare supplement quote?
Ask me right now!
Understanding the Many Choices in Healthcare Health insurance can be very complex and challenging to navigate. In this article, we'll take a look at the different

[…]
Hello there!
Have you had it up to your ears in Medicare confusion? If you are like the thousands of Medicare eligibles I have been able to work with, I know that can be a big transition. There is a lot to think about. I mean, it is your health, your family, and your future we are talking about. I make it my job to make your Medicare decisions easy. Because who doesn't want to enjoy retirement?
Everyone learns in different ways so I offer educational Medicare webinars, local seminars, a YouTube channel, and personalized need assessment appointments (phone, webinar, and at office) for your convenience.
I focus on navigating the parts of Medicare with you from understanding enrollment, and continually throughout your lifetime of changing needs. I take pride as your health insurance concierge and promise to be here for you.
Sincerely,
Allison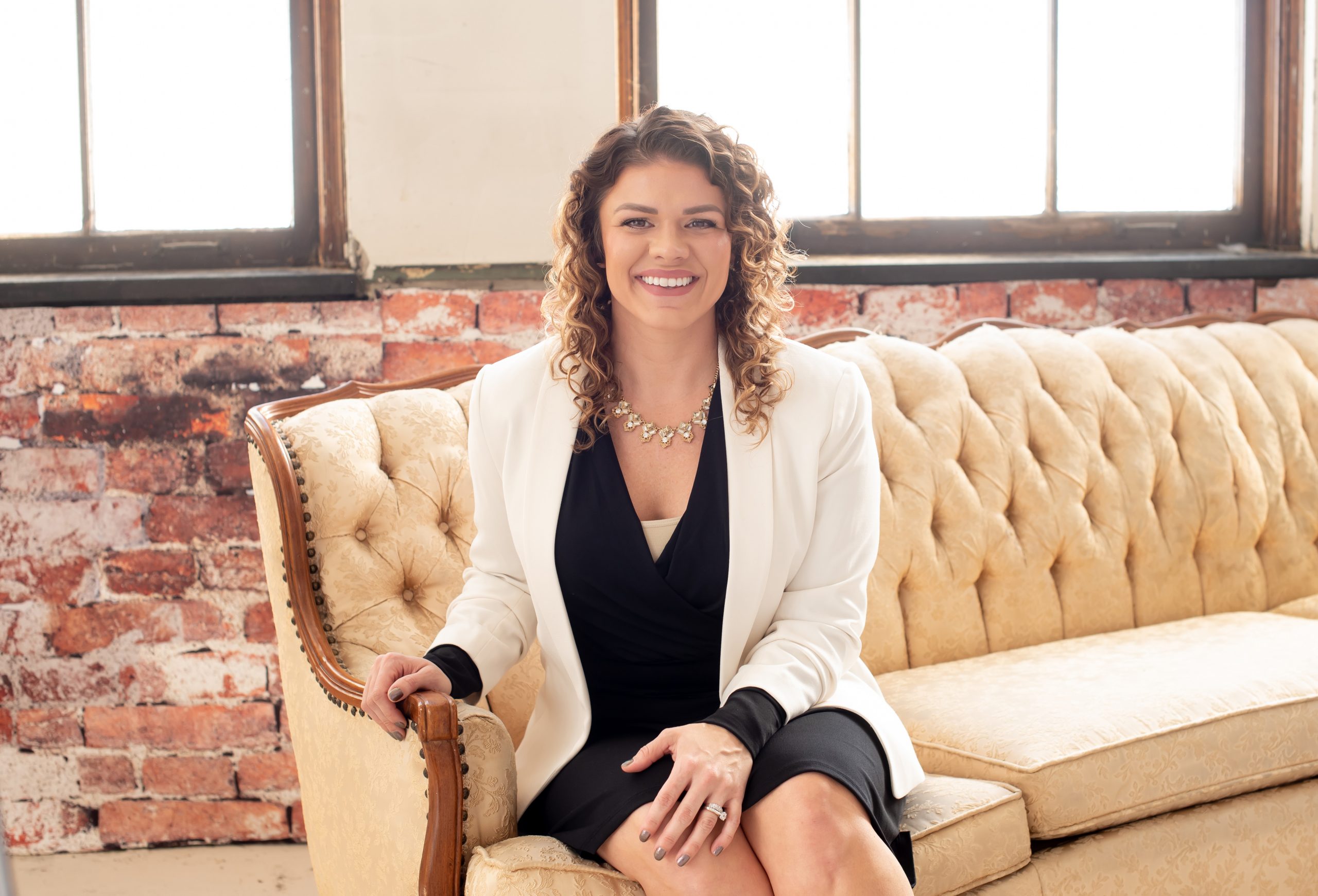 ---
Allison Clayton is licensed independent insurance agent in Pennsylvania for ten years at Insurance Services LLC. Our home office and headquarters for Insurance Services LLC is located in Greensburg, PA. Our family-owned and operated independent insurance agency has specialized in serving Medicare-eligibles since 1980 and is A+ rated at the Better Business Bureau.
In 2005, I turned 66 and my wife Susan turned 65. We were not sure how to deal with the complicated mess associated with medicare supplemental insurance. We signed up for a seminar in the hopes of gaining some understanding of the various options that were available. Allison was there for us five years ago. She explained in detail about all the options in a way that we could understand. She has been there for us ever since. If either one of us has a question, her response is always immediate. I recommend her to anyone who is in need of a medicare supplemental insurance policy. She is FIVE STAR in every respect!!!

I was clueless as to the workings of Medicare and its various complications and nuances. I was slowly doing some of my homework in anticipation of eventually retiring, when my employer surprised me by eliminating my medical coverage during the Covid-19 Spring shutdown. Thank God I had already met with Allison once to do some preliminary investigation and learning. Since I was already age-eligible, she explained my options thoroughly, LISTENED ever so well to my needs and concerns, and guided me to make a decision that seems to be the perfect fit for my personal situation. I trust her and I feel sure that she will educate you and assist you in finding the best option for you, too!

I heard your add on the radio and called to set an appointment with you to discuss my Medicare supplement insurance choices.  You were very knowledgeable and easy to understand.  You answered all of my questions and concerns.  My husband and I chose UPMC for Life and have not been disappointed.  One benefit we like is the over the counter program, where we choose and receive a value of $25.00 over the counter medical supplies every quarter.  We have gotten vitamins, toothpaste, lip balm, Tylenol, and more.    I also was impressed how you had contacted your current clients to advise them of any savings they could take advantage of.  If I were to rate you and the rating was from 1 to 10, with 10 being the best, I would rate you a 10!!!!!!   Thank you Allison, you are the best!

Allison is a complete professional and we enjoy meeting with her personally or by phone. My wife and I are so thankfull for all of her help. After meeting with Allison my wife and I new we had talked to the right person and that the right choices were made because of her. Very intelligent and hard working lady! Just can't say enough about her!

Allison has helped me alot with picking out the right health insurance for me.  I was totally clueless.  Very easy to get in touch with any time I need her.

Allison, we have been very happy with your help. We have referred many friends and they have also thanked us. Your knowledge of all the different health insurance was such a help and you always reach out each year to see if we need to make any changes. Great Job, Thank You.

Allison has been our insurance agent for five years now.  She has come to our home and explained and review our insurance plan trying to get us the best coverage for the best premium.  She is very knowledgeable on all the different plans and very helpful.

Allison has helped my wife and me for over three years with both medical and prescription health care insurance.  We could not more satisfied with our coverage and the cost.  She also assisted my mother in law with the right health care coverage needed for her long term nursing home stay. She is knowledgeable and responsive.

Allison was great with helping us decide which insurance supplement to purchase when we had to change to Medicare.  It was very confusing to us and without her I don't know if we could have made the right choice. Whenever you have a question or concern she always responds promptly.

Allison made my switch to Medicare a breeze. There is a lot of confusing information out there about which route to go. Allison cut through my confusion by asking me pertinent questions to my specific situation. I ended up with an insurance plan that I am happy with!!! I have recommended her to friends.

I, for one, really appreciated the help you've given me to sort through all the healthcare options.  You were able to help me find the plan that was right for my situation....something that I am not sure I could have done on my own, or if I did, it would have taken me forever!  Your prompt reply when we consulted you, and your knowledge of all the different plans out there was a tremendous help.  Thanks for all you've done for us and I wish you much success in your career.

When we were making our Medicare decisions, Allison spent more time with us than I expected for the small premium that we ended up paying each month. She treated us like we were her biggest client.  She listens, cares and presents several options for my consideration.  She keeps in touch and responds promptly.  I have recommended her many times to friends.

At the beginning of this year, my wife and I decided to transition our healthcare coverage from company sponsored to private. A friend of ours recommended Allison, and we contacted her. She was able to answer all our questions, and we found her to be both knowledgeable and personable. We elected to have her set up our new coverage. Within the next several months, my wife was hospitalized twice, one requiring an operation. Allison made herself available as billing questions arose, and became personally involved in resolving several of them. Looking back, we feel that our decision to have Allison represent us has been one of the best healthcare decisions we have ever made. When my brother reached Medicare age, we put him in touch with Allison as well.

Allison's service is excellent.  She is not only a knowledgeable insurance agent, she is also very patient and does a great job explaining the different options available to ensure that you get the best coverage at the lowest price. If you have an opportunity, sign up for one of Allison's Medicare seminars.  She is very skilled at explaining how Medicare works in a simple, easy-to-understand way.

Alison is a wealth of knowledge and explains everything in plain language no surprises when you get the bill also kind and respectful and a very pleasant person

Allison has been extremely helpful to my husband and me in choosing the proper insurance and prescription drug plans to meet our needs.  She in very knowledgeable in all the insurance plans.  Allison always responds quickly to any call or email, plus is willing to listen to our requirements.  We highly recommend her!

Allison helped me sign up for health insurance and got me a lower price and better coverage! She took care of all the paperwork and made it so simple for me! I will surely be back!

We are totally pleased with the great service Allison has provided for us over the past years. She is very knowledgeable about the different policies and carefully helps you to decide which one best fits your personal insurance needs. Plus, she's a great person! I totally recommend folks to make an appointment to see for yourself! She's very easy to talk to and eager to help find your best policy.

I initially heard of Allison through a friend that had used her for his Medicare supplement insurance. I contacted her because initially understanding and getting onto a  Medicare RX plan is extremely confusing. Allison, in one evening,  was able to clarify the plans,  compare them to my needs, particularly with the prescription medications,  And get me signed up with the most appropriate plan. Since then she checks in with me on an annually basis to make sure that my plans are meeting my current situation and if necessary offers suggestions on how I might improve my coverage and/or save money. I am also appreciative of the fact that Allison contacts me only once annually. I continue to refer her to my family and friends.

My husband and I have trusted Allison to assist us with our medical insurance needs for many years now.  We call her our insurance girl!

I started using Allison when I turned 66 years old for Medicare and supplement needs.  She has always been very personable and knowledgeable in this area.  Any time I have a question she gets right back to me. I highly recommend her.

Over the past year, I have had many changes to my insurance needs, especially being new to medicare. Allison has made everything so much easier to understand. I now will use Allison as" my insurance girl"  for anything in the future.

Allison showed me all available health insurance plans when I lost my employer provided benefits due to a layoff. She was available quickly and came right to my home to discuss my options and answer all my questions. By the end of the appointment I was confident enough to enroll in a health plan specific to my needs and at a competitive price. I'm grateful for Allison and the services she was able to provide me during a difficult financial time.

My wife and I know firsthand how important and helpful it can be when first turning 65 that people have a reliable and informative resource they can easily find regarding Medicare. We greatly appreciated Allison's kind help last December upon arriving from Florida and were looking for the right person to assist us with our insurance needs. She sat down with both of us and we felt very comfortable as she addressed all of our questions and concerns, then proceeded to find the insurance company that was just right for our needs. We highly recommend getting in touch with Allison, she did right by us, and we're sure she will do the same for you!

It has been a pleasure working with Allison. She is bright, well informed and goes out of her way to make complex decisions as easy as possible for her clients. We have recommended Allison to several friends as they attempted to tackle the rather daunting Medicare selection process.
Upcoming Medicare Seminars