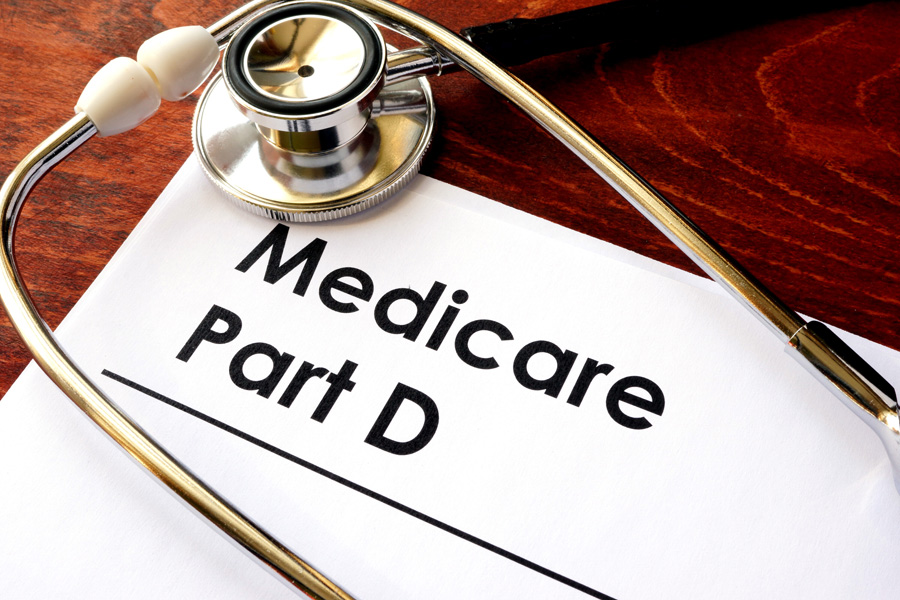 Medicare Part D, Insurance for Your Medication Needs
August 15, 2022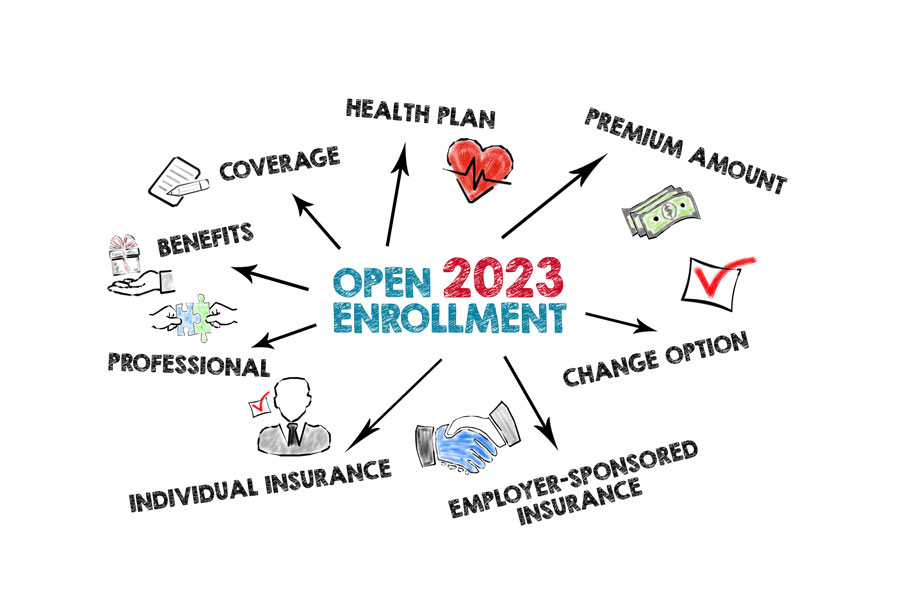 Don't Miss Open Enrollment for Medicare 2023
November 14, 2022
How Does the Inflation Reduction Act Benefit Medicare?
On August 16, 2022, the Inflation Reduction Act was signed into law. The IRA is a wide-ranging act aimed at things like deficit reduction, climate change, modernization of the IRS, and lowering prescription drug prices.
So how does the IRA help Medicare recipients with prescription drug costs?
For the first time, the Inflation Reduction Act gives Medicare the power to negotiate with drug companies to lower prescription drug prices. But that's not all, the IRA also delivers new caps on out-of-pocket spending, as well as limits on increases in premiums. These changes take place over a period of years, starting in 2023 and with some of the last provisions coming into effect in 2026.
A Year-by-Year Look at the IRA
Impacts to Medicare clients from the Inflation Reduction Act, over the next few years, include:
2023
Insulin. Limits copayments to $35 per month per prescription for covered insulin products in Medicare Part D and for insulin furnished under Medicare Part B Durable Medical Equipment (DME), with no deductible.
Cost Sharing. Eliminates cost sharing for adult vaccines covered under Part D and recommended by the Advisory Committee on Immunization Practices (ACIP), such as for shingles.
Rebates. Requires drug companies to pay rebates if drug prices rise faster than inflation.
2024
Elimination of 5% cost sharing in Part D catastrophic coverage.
Expands Low Income Subsidy to 150% of Federal poverty level (FPL) with higher resource limits (this eliminates partial Low-Income Subsidy (LIS) and makes everyone full LIS).
2025
Out-of-pocket expenses in Medicare Part D are capped at $2,000.
2026
This is the first year in which the Centers for Medicare and Medicaid Services (CMS) begin negotiating prices for certain high-cost drugs. In 2026 and following years, more drugs in Part D and Part B enter negotiations.
Impacts for Clients of the Affordable Care Act (ACA)
Last year, Congress passed the American Rescue Plan Act, which significantly improved premium subsidies in the ACA marketplace. This change helped with ACA enrollment; however, the new subsidies were set to expire at the end of 2022. The Inflation Reduction Act has extended these subsidies for another three years, preventing around 2 million people from losing coverage and helping millions of others avoid premium increases.
Reducing Out-of-Pocket Spending
The Inflation Reduction Act benefits Medicare recipients by limiting out-of-pocket spending in two major ways. First, it eliminates coinsurance above the catastrophic threshold in 2024. Second, it ads a $2,000 cap on spending in 2025.
After Medicare recipients reach the $2,000 out-of-pocket cap in 2025, they won't owe any more copays or coinsurance for covered drugs for the rest of the year! (Premium payments will still be due.)
Capping out-of-pocket drug spending under Medicare Part D is helpful to those who rely on high-priced drugs for conditions such as cancer or multiple sclerosis
Starting in 2024, base beneficiary premiums for Medicare Part D plans can't increase by more than 6% per year.
Medicare beneficiaries who receive partial Low Income Subsidies (LIS) could have out-of-pocket costs be reduced by close to $300, on average, under the new law.
Will any of these changes benefit the public in general? Possibly. The fact that Medicare will be negotiating drug prices could have far ranging effects on people with private insurance too, especially if it results in slower price growth for drugs covered by private insurance.
Benefits Medicare Clients and Reduces Government Spending
Unaffordable and out-of-control drug prices are a top health care concern for all Americans, with large majorities of Democrats and Republicans favoring policy actions to lower drug costs. The Inflation Reduction Act is expected to lower out-of-pocket spending by people with Medicare and lower drug spending by the federal government.
In fact, Medicare negotiations are projected to reduce government spending by approximately $100 billion over 10 years.
For Medicare clients, estimates of savings may be conservative, because they do not account for the growing number of beneficiaries on Medicare over the next few years, or increased drug purchases due to the improved affordability of prescription drugs.
Ultimately, over four million Medicare recipients are expected to benefit from the coming changes.
Learn More
The world of Medicare is of exceptional benefit to the nation's seniors, but it can also be a complex and confusing set of services to navigate.
To learn more, please contact Allison Clayton Insurance at 724-879-5030, or visit our Contact Us page today. We look forward to answering your Medicare questions and serving your health insurance needs.
Disclaimer
Not connected with or endorsed by the United States government or the federal Medicare program. The official US government website for Medicare is www.medicare.gov. We do not offer every plan available in your area. Any information we provide is limited to those plans we do offer in your area. Please contact Medicare.gov or 1-800-MEDICARE to get information on all of your options.